Curtis "Curt" Burge Obituary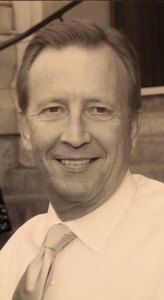 April 28, 1951
-
November 9, 2017
Resided in

Maineville

,

OH
Obituary
As successful as Curt Burge was in his professional life, his family meant much more to him, said his wife of 44 years, Linda.

"He would say that the best part of his day was coming home after work," she said.

Curtis J. Burge, 66, passed away unexpectedly at his Landen, Oh., home on Thursday, Nov. 9, surrounded by family.

Curt was an orthopedic sales representative and distributor of orthopedic medical devices for 42 years. But he was more than a salesman, said Cincinnati Reds medical director and orthopedic surgeon Dr. Timothy Kremchek.

Tim said that Curt was a teacher. "He taught me how to talk to people, how to work with people, how to relate with anybody," he said.

Curt knew Tim's father Edward, who was also an orthopedic surgeon. Tim said that he first met Curt when he was 15. Their bond would last the next 43 years.

"He was a big brother to me when my father died (in 1995)," Tim said.

Tim nicknamed Curt "The Chameleon" because he could adapt to any situation.

"Put him in a bar with bikers, he fit in. Put him in a bar with bankers, he fit in," Tim said. "He could change colors no matter where he went. He was so secure in who he was, he made people secure in who they were and made them feel good about themselves."

Tim said that Curt left a legacy in the medical sales business. "There are people that went into sales because they wanted to be like Curt," he said.

Born on April 28, 1951, in Minneapolis, Curt started dating Linda when they were 16. This year, they celebrated 50 years together. "I know everything about him," she said.

They spent about 30 years going to their cabin at Lake Lorelei in Brown County, where he loved the peace and quiet. When they first bought their place, he'd work on it for hours, often after the three young kids – Leah, Jennie and Matt – were asleep.

He was not always successful with certain projects.

"Curt did all of the plumbing himself," Linda said. However, "When something started leaking, he would start cussing."

Curt loved watching Leah perform on Miami University's dance team, Jennie march in drum corps shows and Matt play football, basketball and baseball for Kings High School. And he was proud of their academic success.

He vacationed in Destin, Fla. Fished with his grandchildren. Cruised around on his Harley Davidson motorcycle.

About that Harley: Curt toured the country and Canada with good friends. And if he woke up at his Landen home and the day looked promising, he would head out on Greater Cincinnati's country roads.

But it was his work that sustained him. Dr. Ed Miller, professor emeritus and former chairman of the Department of Orthopedic Surgery at the University of Cincinnati College of Medicine, said that Curt "was just the ultimate professional. At University Hospital, we couldn't have made it without guys like him," he said.

Ed said Curt helped him perform the first surgery in Cincinnati in the mid-1970s using external fixaters – pins that are used to stabilize long bones. "We did a lot of firsts together," he said.

Curt and Ed would form a close friendship. They attended the Indianapolis 500 every year with family and friends beginning in the mid-1970s.

Curt valued all of the relationships that he formed at work – and after work, where you would find him giving advice on just about everything, usually with a vodka tonic in hand.

Typically, he'd end up talking about his wife and kids. In fact, many of his coworkers, when meeting family members for the first time, would say that they already knew everything about them.

Curt would impart his wisdom when you needed it. Throw out a bawdy joke to lighten the mood. Help you and expect nothing in return.

Linda said her husband's most important mission in life was to teach his kids how to treat others. "He believed that nobody's better than anybody else," she said. "He believed it, and he lived it."

He is survived by his wife, Linda (Hatle); children Leah (Tommy) Sedler of Villa Hills, Ky., Jennifer (Fred Jr.) Reeder of South Lebanon, Oh. and Matthew (Elizabeth) Burge of Landen, Oh.; grandchildren Dominic and Dario Sedler, Charlie and Annie Reeder, and Easton, Adelyn and Adam Burge; a brother, Tom (Carole) of Prior Lake, Minn.; two nephews and one niece. He was preceded in death by his parents, Sam and Eleanor (Benson) Burge.

The family will welcome friends at 11 a.m. Friday, Nov. 17, at Tufts Schildmeyer Funeral Home, 129 N. Riverside Drive in Loveland, Oh., with a brief memorial service at noon.

In lieu of flowers, donations can be made in Curt's name to the Kings Band Boosters, P.O. Box 10, Kings Mills, OH 45034; or the Kings Athletic Booster Club, 5500 Columbia Road, Kings Mills, OH 45034.


Services
Visitation
Tufts Schildmeyer Family Funeral Home & Cremation Center - Loveland
129 N. Riverside Dr.
Loveland
,
OH
US
45140
Service
Tufts Schildmeyer Family Funeral Home & Cremation Center - Loveland
129 N. Riverside Dr.
Loveland
,
OH
US
45140
Charities
Kings Band Boosters
P.O. Box 10
Kings Mills, OH US 45034
Kings Athletic Booster Club
5500 Columbia Road
Kings Mills, OH US